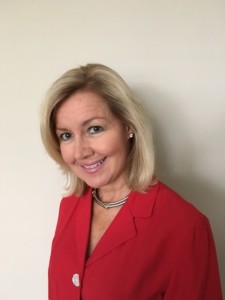 Like and follow my Facebook Page.
Click here for Parenting Advice article.
I have over 20 years experience as a counselor, educator and parent, working with children, teens, young adults and adults.
In addition to being a counselor, I am a wife, mom, sister, daughter and friend to many wonderful people who I am lucky to have in my life.  They have all helped me on my life's journey.
I have my MA degree in Counseling and Ed.S. degree in Counseling Services from Rider University in Lawrenceville, New Jersey.  I graduated from both programs with distinction and was inducted into the Chi Sigma Iota Counseling Academic and Professional Honor Society International.
In addition, I am a Licensed Professional Counselor (LPC) in the state of Pennsylvania and South Carolina, a Licensed Mental Health Counselor (LMHC) in Florida, a National Certified Counselor (NCC), and a Distance Credentialed Counselor (DCC).  I am a certified School Counselor, grades K-12, and a certified teacher in the states of Pennsylvania, Florida, and New Jersey.
As a distance credentialed counselor, I have specialized training allowing me to offer secure, confidential, HIPAA compliant video counseling sessions to residents of Pennsylvania, South Carolina, and Florida online.  This allows you to participate in counseling sessions in the comfort of your own home.
Member affiliations include:
American Counseling Association (ACA)
National Board for Certified Counselors (NBCC)
Chi Sigma Iota Counseling Honor Society
Gulf Coast Mental Health Counselors
Florida Counseling Association (FCA)